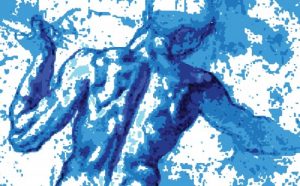 I feel the importance of soft tissue work by way of hands on therapy for people who are working out in the gym or in their own environment is really important. From the clinic perspective a lot of patients I see would benefit from a number of sessions by way of an expert in the field of soft tissue which Joanna from Zen Therapy is.
The work involves in helping to move blood into and out of muscle along with stretching of the muscle fibers and fascial release, thus allowing the opportunity to grow and function better. Myofascial Release is interesting area as some systems or techniques within Osteopathy have this as part of the component which goes to underpin the therapeutic affect.
As an athlete I wish I had spent more time with this therapy as part of my training program, I know I would have improved at least 10% more on my output and success.
I recommend Joanna Kazmierczak as a very competent practitioner, she is centrally located near Dun Laoghaire, please see her contact details below.
Enjoy Nicholas
21 Glengara Park,
Glenageary,
Dun Laoghaire,
Co. Dublin
Tel. 083 155 34 00